In the portfolio and in the various strategies pages, the right letters in the Symbol column are the ticker of the stock and the left letters are the short acronyms of the stock exchange it is traded in. The name in the Company column is the full name of the company.
For example, we highlighted Imperial Oil LTD, which its ticker is IMO and it is traded on the American Stock Exchange (AMEX).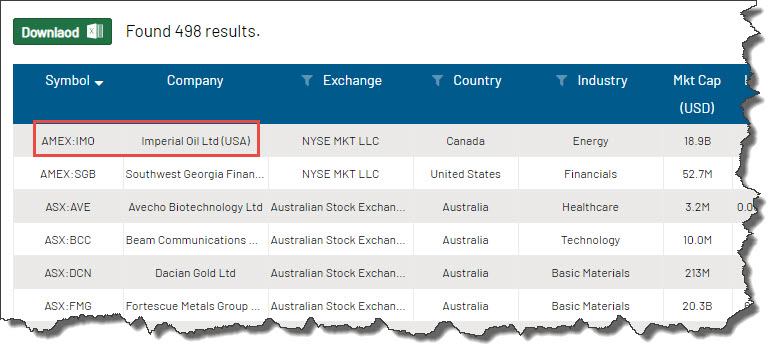 How you find the stock on the web
There are many financial sites out there. The best two are Bloomberg and Reuters, where you can find price quotes and financial data on stocks worldwide for free.
To find the stock go to the search page on Reuters and type the ticker of the company or its name and you'll get a link to the stock page. On this page you will find the last price that the stock was traded at and additional data that you need to execute the buy or sell order.